Commercial Air Conditioning
Renown Services is a privately owned commercial air conditioning and mechanical services company that has been providing quality service to clients for more than 35 years.
We are a high-end service provider for educational institutions, government facilities, retail spaces, shopping centres and other commercial facilities.
We are located in Thomastown, Victoria, servicing a wide variety of customers throughout Australia for our Victorian-based and National clients.
Our continued success is due to our exceptional customer service and renowned industry expertise.
Read More
We offer a preventative maintenance program coupled with a 24/7 service breakdown response
Commercial Air Conditioning Services

In Melbourne

Never compromise with your comfort! Renown Services is all about quality, comfort, and reliability when it comes to servicing air conditioning units

Whether you are an educational institution, retail space, government facility, or any other commercial centre, we provide top-notch commercial air conditioning services. Renown is based out of Melbourne and services clients with different air conditioning needs throughout Victoria.

Our exceptional air conditioning services make us well-loved among our wide array of clients. We put your comfort on our top priority!
What makes Renown Services different

from other Melbourne air conditioning service companies?
Unbeatable Commercial Air Conditioning Prices
25+ Years of Industry Experience
Energy-Efficient Systems
100% Reliable
24/7 Availability
Emergency Support
Our Services
From saving energy to efficient heating cooling, a lot depends upon the right air conditioning system. Renown Services offers an extensive range of commercial industrial preventative maintenance programs for all sorts of air conditioning requirements. Our air conditioning solution coupled with a 24/7 service breakdown response makes for outstanding service you'll be able to rely on forever.
The local Melbourne air conditioning

service company you can count on

Renown Services is committed to offering reliable and optimal solutions for different commercial air conditioners servicing and maintenance needs. With more than 35 years of experience helping industries and commercial complexes, we have won the trust of several hundreds of our customers. Our experts are available to help your business with efficient and quality systems on a large scale.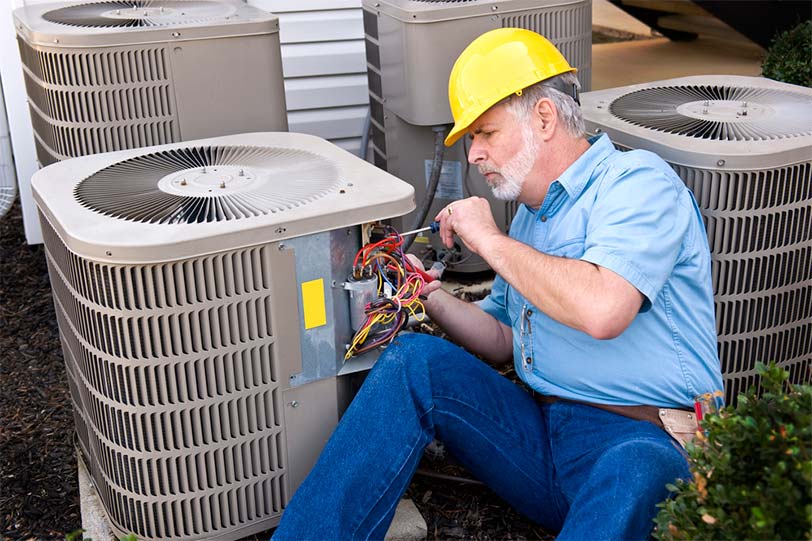 Industry-Leading commercial

air conditioning contractors

Large scale industrial heating and cooling systems have a direct impact on the profits the business incurs. The moment these systems break down, your profits take a nosedive. Renown understands the impact a minor setback can have on your overall system and this is why we are available to promptly resolve air conditioning faults, errors, and breakdowns. Our team of experts has vast experience of handling every type of problem and they work hard to ensure resolve issues with utmost safety and promptness. You can rely upon our solutions to prevent malfunctions and failures, thereby reducing costs in the long run.
A highly Responsive and prompt commercial air conditioning

service company in Melbourne

Once hired, your air conditioning systems are our responsibility. We are the leading commercial air conditioning contractors, who provide quality solutions and services like air conditioning installation, repairs, servicing, and maintenance- all at competitive prices.

We are focused on serving clients who have asked us questions to achieve excellence and satisfaction in our services.
Call Renown Services Today On 03 9460 5111.
Installing a brand new commercial air conditioning system this summer?
Want quality efficient systems that can also reduce your energy bills? Your air conditioning experts at Renown is your perfect choice.
Speak With Our Expert Now
03 9460 5111
Best commercial air conditioning maintenance and repair company
Looking for a competitively priced air conditioning maintenance company? Renown Services is your reliable commercial air conditioner repair company that takes a dynamic approach to solve your temperature troubles. From commercial air conditioning repair, service, and maintenance to retail air conditioning, we provide the most reliable AC servicing.
Get in touch with our team
Air Conditioning Thomastown
Renown Services is a reputable commercial air conditioning company in Thomastown operating for more than 35 years. Through outstanding customer service, quality workmanship, and quick and reliable services, we have established a strong reputation in Thomastown and surrounding suburbs. Our dedicated team is highly qualified, fully equipped and aware of the latest techniques involved in air conditioning solutions. You can rely on our local Thomastown and Melbourne team for expert advice when installing a new air conditioning system or servicing your existing one. Our air conditioning solutions coupled with a 24/7 service breakdown response makes for 100% authentic and outstanding services. Contact us now for all your commercial air conditioning needs all around Melbourne.
What Our Clients Say About

Our Commercial Air Condition Services

We have been using Renown Services for the last 5 years and have never been disappointed. They have come to our rescue during emergencies as well. Their team is thoroughly professional and is super quick with offering solutions. The best part I like about them is they value time and neither waste theirs nor yours. I would 100% recommend Renown Services to businesses looking for trustworthy air conditioning solutions.
- William, Thomastown

We were a little short on time the first time we hired Renown Services. To my pleasant surprise, they were quick to get back to me with solutions and cost estimates. I find their team very professional and knowledgeable. From carrying repair at the site to meeting timelines, their team offered fantastic products at great prices.
- Charlotte, Altona