HVAC Installation
Excellence in design, installation with integrity
Reliable HVAC Contractors
Excellence in design, installation with integrity
Renown Services has been designing and installing commercial and industrial HVAC systems to meet the needs of our clients around Australia for over 35 years.
With excellence and the personal detail in our design work you can be rest assured that all our design comes with the highest of integrity.
All our HVAC design are bespoke to suit our client's particular needs, their premises, their climate situation and their sustainability outcomes. All these elements are critical when it comes to our designs.
Get in touch with our team of HVAC contractors based in Thomastown, Victoria, who are ready to provide custom solutions tailored to your needs. We offer our services across Australia.
Our Design & Installations Team consists of:
Qualified Engineers
Plumbers & Gasfitters
HVAC Technicians
Estimators
Draftsperson & ACAD Operators
Renown Services are your HVAC design and installation experts across the retail, heath, education, local Government, automotive, fitness and leisure, hospitality and food, office and the aged care industries.
Installation
We provide specialist design and installation in order to assign the most appropriate equipment to each individual user. An example of some of the products we offer are:
Packaged air conditioning units
Ducted air conditioning units
Split system air conditioning units
Energy recovery systems
Chillers and Boilers
Compressor sets
Built - up air handling units
Server room crac systems
Heater banks
Stair pressurization systems
Extraction systems
VRV and VRF systems
Fan Coil Units
Chilled and condenser water pumps
Cooling towers
Variable air volume systems
Air conditioning controls
Condensing sets
Exhaust and air fans
Cool and freezer rooms
Humidifiers / Dehumidification
Trying to cut down your energy bills?
We can help with that, too. All of our HVAC designs are bespoke to meet the energy needs of your business. From ducted heating to solar heating and even heat pumps, you name it; we can optimise your HVAC units to maximise performance at minimal energy consumption.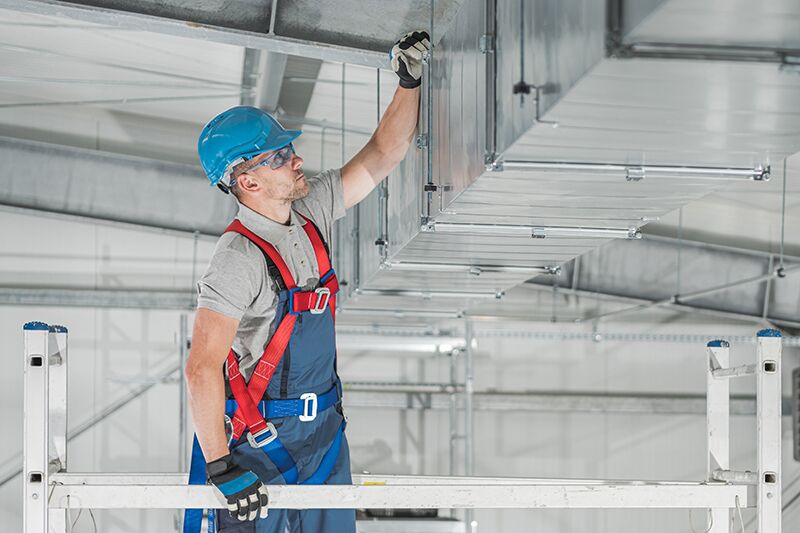 Looking to replace your old air conditioners?
We're qualified to work on a wide variety of Heating, Ventilation and Air Conditioning systems. Whether you live in a tropical part of Australia or need a commercial air conditioning installation, our HVAC contractors in Melbourne will help you out.
Our services include installation, repair, replacement and maintenance of all brands of air conditioning units, including those from Panasonic, Daikin, Mitsubishi, Kelvinator, Samsung, LG and Fujitsu.
Air Conditioning Installation
HVAC installation is tricky. It might be tempting to try to handle the installation yourself. But any mistake you make could end up costing you thousands of dollars.
Our qualified HVAC contractors can quickly install your air conditioning system at budget-friendly rates. We offer installation and repair services of all makes and models of air conditioners for businesses from various sectors. With over three decades of experience, we have earned a reputation as the best HVAC contractors in Melbourne.
We only employ qualified technicians who are experts in all types of air conditioning work. All of our mechanical contractors in Melbourne have at least 5 years of experience working with air conditioning systems and can do complete justice to the job. Our technicians are also up-to-date with the latest HVAC technology to quickly identify and fix any air conditioning problem you might have.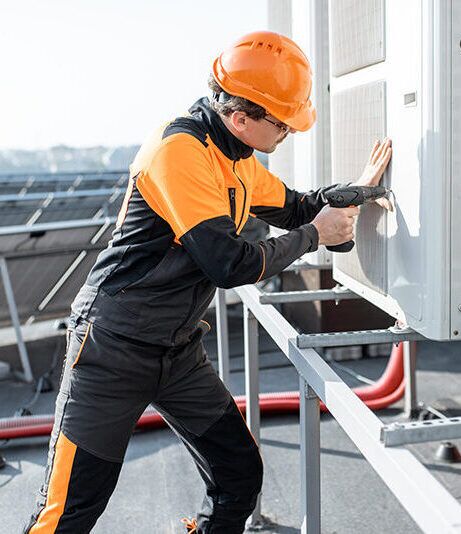 The Best HVAC Contractors Melbourne: Let's Look After Your Air Conditioners!
Air conditioning systems can break down at the most inopportune times. When the weather is hot and humid, you don't want your employees to be stuck inside waiting for a repair technician to show up. That's why it's essential to have an HVAC contractor available when you need it most.
Our company offers 24-hour emergency service 365 days a year, so we can make your repairs or installations at a convenient time. Our HVAC contractors can be hired to install HVAC systems in offices, apartments, industrial units and commercial spaces anywhere in Melbourne.
We also offer comprehensive HVAC maintenance and repair services for all air conditioners, heat pumps and furnaces in Melbourne to keep them working safely, efficiently and effectively for as long as possible.
When to Install an HVAC System
Most people consider installing a central heating and air conditioning system a major expense and something to be done only when absolutely necessary. However, the truth is that a properly installed system can save you money in energy costs for years to come.
A HVAC contractor may also offer advice on lowering your utility bills by altering how you use the heating and cooling system or by replacing specific components in your current system with more efficient units. You can book our HVAC contractor today for a site visit.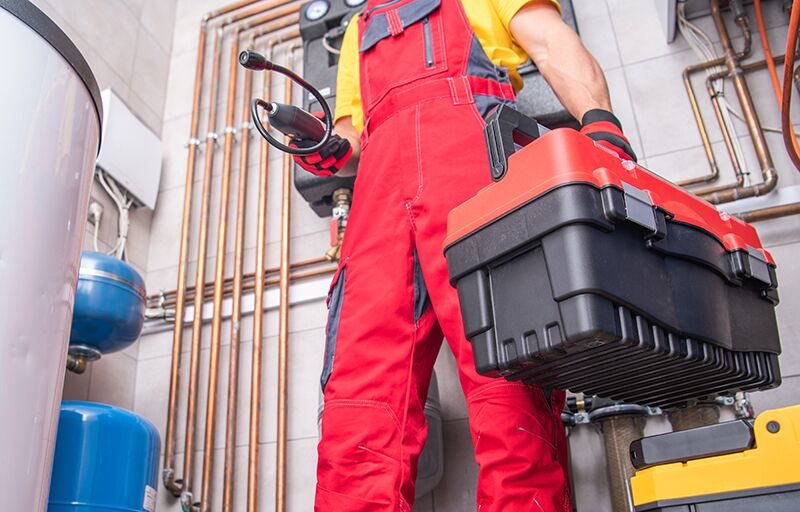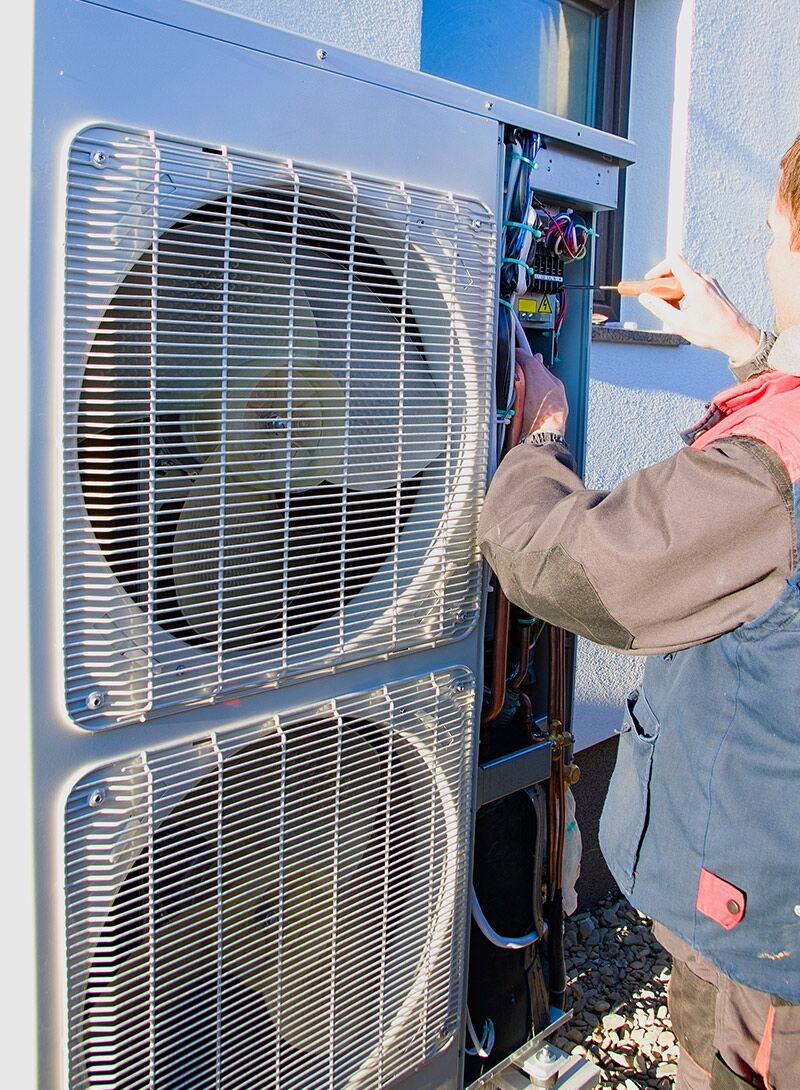 When to Replace Your HVAC System
When you need a new HVAC system, there can be a lot of questions involved. First, you might not realise that your existing unit is on its last legs. It may still be cooling the space, but probably not as well as it used to.
If your air conditioner smells bad or is just not cooling like it used to, then it's probably time for a new unit. Of course, there are a few signs that you need a new HVAC unit:
Your air conditioner cannot keep up with hot days or cool nights during the summer.
You have noticed an unusual smell coming from the vents when your system runs.
The fan in your air conditioner makes noise when it rotates or blows air out the vents.
A technician has informed you that your unit is beyond its life expectancy, which means replacing it instead of repairing it would save you money over time.
Have any such troubles with your air conditioning unit?
Reach out to our HVAC contractor in Melbourne and schedule a visit to your place. Our technician will provide complete HVAC maintenance right from inspecting your ductworks to checking for energy efficiency.
Reasons To Choose Us As Your HVAC Contractors
Flexible Scheduling: We understand that your time is valuable. So we work around your schedule, arriving when convenient for you.
Expertise: Our technicians are certified, have over a decade of experience and are ready to tackle any problem.
Customer Service: Your satisfaction is our number one priority. Our friendly technicians will resolve your problem and answer all your queries until you're completely satisfied.
Fair Pricing: You deserve honest and fair treatment when it comes to replacing or repairing your HVAC system. We'll never try to sell you something you don't need or charge an outrageous price.
Full-Service Solutions: We have all of your air conditioning needs covered, from HVAC maintenance to installation and repair. You don't need to worry about anything because we provide full service for every aspect of your system.
Top-Quality Services: Our dedication to quality is reflected in the number of customers who work with us on projects. We have built long-term relationships with our customers, many of whom return to us each year when they need additional HVAC installation or repairs.
Are you looking for air conditioner installation or HVAC maintenance? We are there for you.
Get in touch with us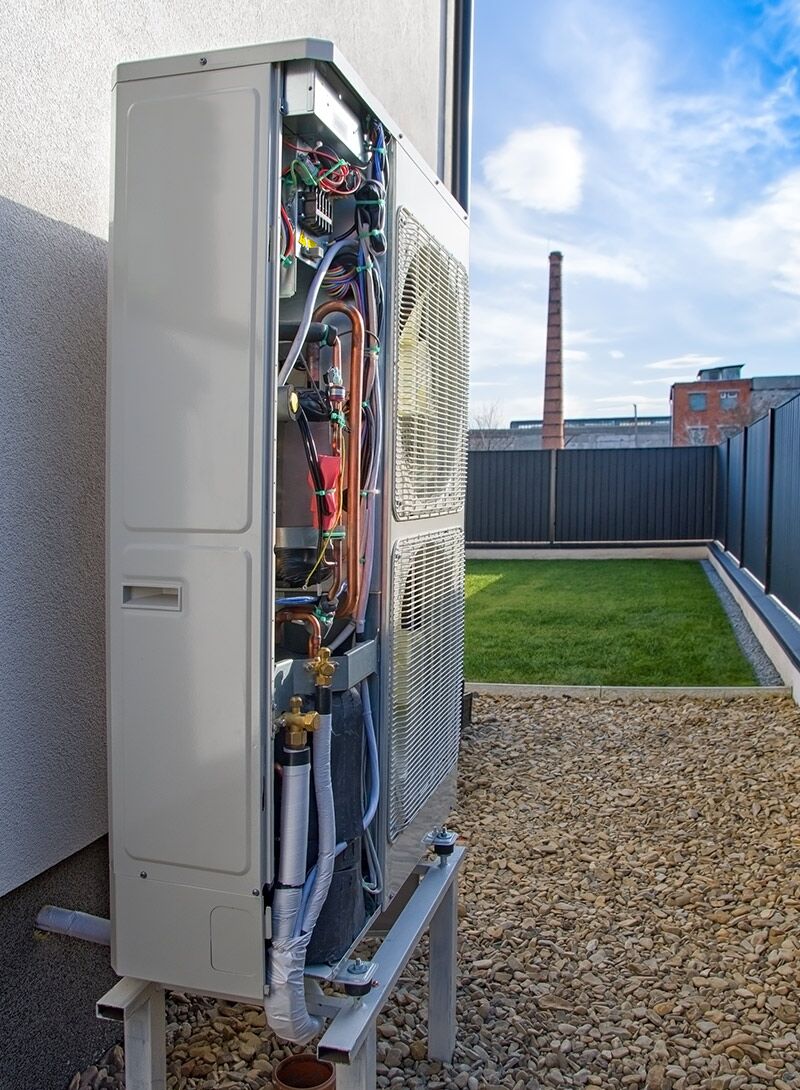 Install Your Air Conditioners in Easy Steps
When you need a new AC unit or if your current one just isn't working the way it should anymore, our HVAC contractors can help you out. If you aren't sure what kind of unit will best suit your needs, we will be glad to assist you in finding the perfect fit for your business.
Our HVAC contractors follow defined procedures for every installation to understand the environment and suggest the best setting to install it in. Every HVAC contractor with us follows a meticulous process of first assessing the installation area and marking the locations for ducts before starting the actual process. Reach out to our experts in Melbourne to install your new HVAC system.
We provide our superior HVAC installation and maintenance services to educational institutions, government buildings, retail stores, shopping malls and other commercial establishments.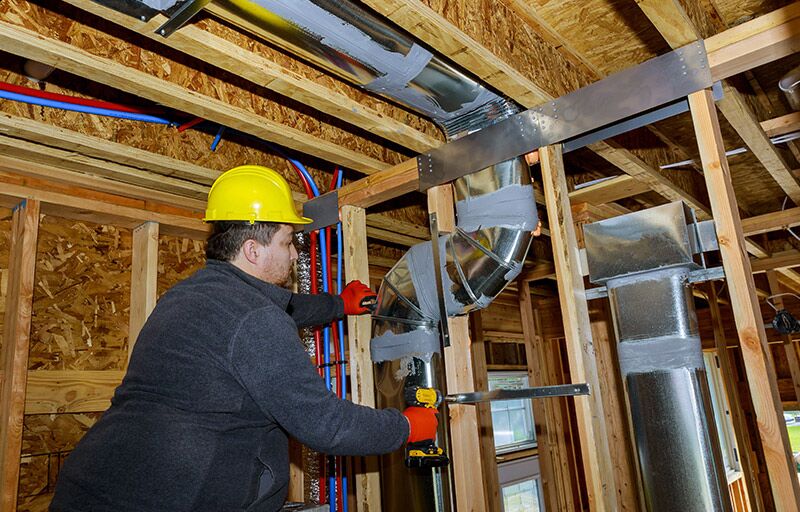 We are a high end service provider for educational institutions, government facilities, retail spaces, shopping centres and other commercial facilities.
FAQ
Got a question? Check out our handy FAQs below. Prefer to book over the phone? No worries! You can call us on 03 9460 5111.
Yes, we do. If you're looking to replace your air conditioning system, our staff will visit your site, inspect the unit and estimate. Please feel free to call us at 03 9460 5111 and we can provide an estimate for your installation.
You can always reach out to us through our phone number or email if something goes wrong after we've installed an HVAC unit. Our contractors will come to your place to inspect and rectify any issue.
Yes, we do. If you aren't sure about the right positioning or placement of the air conditioner, then our team can assess the site and give you suggestions.
Yes, we can advise on the best size of HVAC for your place. You can schedule a consultation with us to have one of our HVAC contractors visit your location, assess the space and requirements and suggest the best HVAC system.
You need to conduct regular maintenance checks, often replace the air filters, and clean the vents and ducts. You can schedule an HVAC maintenance service from our team regularly to keep your unit at the best possible energy efficiency.
What Do Our Clients Have to Say About Us
The Renown team were a pleasure to deal with. Professional, efficient and courteous. I would highly recommend them to anyone considering a split air conditioning installation. - Samuel from Thomastown, Victoria
They fitted a complete ducted heating system, tricky because it was an old industrial unit and larger than normal. We also wanted to retain the existing ceiling rose for the air-conditioning unit. Renown Services did a great job and are also continually providing maintenance to keep our units working at the optimal range. - Joshua from Bondi, Sydney
The service was excellent and the price was right. The system has been working fine since it was installed. I would recommend this company to anyone that is looking for quality service. - Temperance from East Melbourne
I am so grateful for the assistance I received from Renown. As it was my first time leasing out a commercial space, I had no idea what I was doing and I was guided through the process with professionalism and friendliness. They explained everything along the way and nothing was too much trouble. - Alena from North Melbourne
We had problems with our server room air conditioning and Renown Services did a fantastic job fixing it. We are very happy with the service we received and would recommend Renown Services to anyone. - Justin from Adelaide