About Us
Your comfort is our passion
Renown has been providing a quality service to clients throughout Victoria since 1985.
The business is owned and operated by its Directors who have extensive experience in the industry and are all actively involved with the day to day activities of the business.We are a high end service provider for educational institutions, government facilities, shopping centres and other commercial facilities.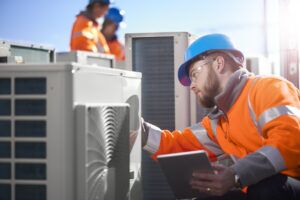 Our guiding principles are:
Honesty, reliability and client satisfaction are valued above all else.
Long term client relationships are the foundation of our business.
Create and deliver solutions that work, are on time and on budget.
Recruit the best people we can, and develop their skills further.
Maintain a working environment that encourages employee involvement, accountability and a commitment to quality.
Be vigilant in all aspects of safety, both of our people and those affected by our actions.
Encourage and share awareness of innovations, new technology and environmental safeguards.
Proactive maintenance is our business and we work with our clients to ensure that our maintenance regime will exceed their expectations.